The content is accurate at the time of publication and is subject to change.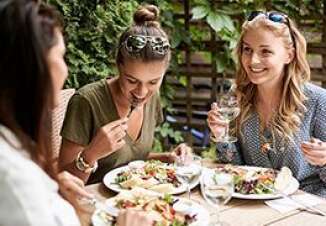 Up until now, people with the American Express cardholders earned 4x the points when eating out at restaurants located only in the United States, but that has all changed with a recent upgrade. Now cardholders can earn the same enhanced rewards when they eat out at restaurants around the world whether they are in Nairobi, London, Italy or anywhere else. This upgrade started on June 6th, 2019.
While the earning upgrade will kick in for spends at restaurants when it comes to shopping at grocery stores the 4x point earning potential is still limited to grocery stores located inside the U.S.
Earning triple points on travel and bonus points
When it comes to earning points cardholders also earn triple points when booking flights directly with airlines or via amextravel.com. All other purchases get them one point per dollar spent.
Readers may be wondering if there is a signup bonus and the answer would be yes. New cardholders can earn 35,000 bonus rewards points once they spend $2000 using their card to make eligible purchases. They must make these purchases within the first three months they have their new card to get the bonus.
Get a dining credit and more
Dining is a key component to the American Express Gold card given the enhanced rewards when eating out. In keeping with this theme, cardholders also get a $120 statement credit. How does it work? They get a $10 in statement credits every month when they order food from restaurants using digital delivery services like GrubHub and Seamless, as well as restaurants like The Cheesecake Factory, Ruth's Chris Steak House, and Shake Shack. If they take advantage of this offer every month they can get up to $120 in statement credits for eating in.