The content is accurate at the time of publication and is subject to change.
The information for the OpenSky® Secured Visa® Credit Card offer may be out-of-date. The current card details are the following:
No credit check to apply and find out instantly if you are approved.
OpenSky gives everyone an opportunity to improve their credit with an 85% average approval rate for the past 5 years
Get considered for a credit line increase after 6 months, with no additional deposit required
You could be eligible for the OpenSky Gold Unsecured Card after as few as 6 months
Reports to all 3 major credit bureaus monthly, unlike a prepaid or debit card
View your FICO® Score through your OpenSky account, an easy way to stay on top of your credit
Nearly half of OpenSky cardholders who make on-time payments improve their FICO score 30+ points in the first 3 months
Your refundable* deposit, as low as $200, becomes your OpenSky Visa credit limit
Easy application, apply in less than 5 minutes right from your mobile device
Offer flexible payment due dates which allow you to choose any available due date that fits your payment schedule
*View the cardholder agreement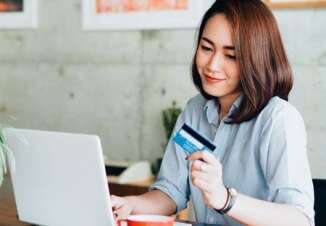 Many issuers offer assistance to its cardmembers during the coronavirus pandemic. Banks offer special programs to help people handle credit card payments as well as additional promotional offers allowing people to earn more rewards, save on interest, or offering additional options to use earned rewards.
The OpenSky® Secured Visa® Credit Card made a move as well and came up with a new initiative. The issuer started a promotional -month 0% introductory APR offer for all newly approved consumers.
It's a rare benefit for a secured credit card to offer 0% intro APR on purchases, even though it lasts only months. Still, it's a good opportunity to start building or improving credit during the pandemic. The security deposit for this card can be as low as $200 or as high as $3,000. Applicants can choose to put down any amount within that range.
Another benefit of this credit card is that consumers can choose when to pay the security deposit. It can be paid either during the application process by providing a debit card information, or by funding it at a later date through Western Union®, money order or check mailed to the issuer. When choosing the second way of funding the security deposit, the issuer will send detailed instructions in an email.
OpenSky Secured Visa card in a nutshell:
0% intro APR on Purchases for the first months
Refundable security deposit between $200 and $3,000 - you choose it!
Reports to three major credit bureaus
No credit check