The content is accurate at the time of publication and is subject to change.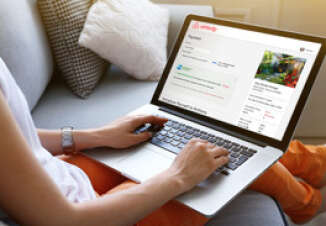 You can book stays with Airbnb in everything from a studio apartment in Paris to a tree house in the Adirondacks – and now you can pay for it with your American Express rewards points due to a new partnership between home rental company and Amex. To get the relationship off to a good start, U.S.-based cardholders get $50 back when they spend at least $100 to book a stay on Airbnb from now until December 31.
Whether you pay with points or not, the duo have streamlined the payment process for Amex cardholders by using technology that lets them expedite their checkout. This technology is the core of their relationship, letting cardholders do everything they need to on the site, from signing up and checking out to verifying their profile by keying in the user ID and password they use to log into their online American Express account.
"Our Card Members love one-of-a-kind and memorable travel experiences, and with this partnership, we're creating a frictionless and valuable way for them to take advantage of everything Airbnb has to offer," said Leslie Berland, executive vice president, Global Advertising, Marketing & Digital Partnerships at American Express.
How to get the travel party started
When cardholders visit the Airbnb website there is now a "Sign Up with Amex" button on the page, once they click on that they can sign up by entering their Amex users ID and password and the system will automatically fill in their account and payment information. Once done, they will be able to check out after they book a stay with a few clicks.
They also get a badge on their account, letting hosts and guests (if they are renting spaces) know that they are a member of American Express.
If people don't choose to keep their American Express on file on the Airbnb site, they still get access to express checkout. They choose American Express as their payment option, key in their login information, and the system will fill in all their payment information.