The content is accurate at the time of publication and is subject to change.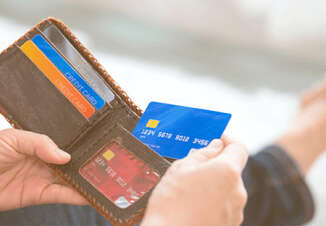 If you've been considering applying for a PayPal or eBay credit card recently, now might be a good time. Both companies offer a new welcome bonus to select new applicants.
PayPal temporarily upped a bonus offer on its PayPal Cashback Mastercard®. Now new cardholders can earn 4% cash back on everyday purchases for the first 90 days of account opening. To qualify for the offer, applicants should apply and get approved by October 5, 2020.
However, like with many welcome bonuses, there are some limitations. First of all, there is a cap on how much you can earn - up to $200 (which is basically $5,000 in spending). Second is that the new offer is not available to anyone. Only select customers will receive it based on their PayPal history.
The standard cash back offer on the PayPal Cashback Mastercard is 2% cash back on all purchases, which compares pretty good to most other cash back credit card offers.
A new welcome bonus offer of the eBay Mastercard® credit card comes in the form of a statement credit. Newly approved applicants can earn a $150 bonus statement credit when they spend $500 or more within 30 days of account opening. The good thing is that you do not have to spend those $500 on eBay purchases only, any purchase will count towards the bonus spending requirement. The bad thing is that you have only until August 21, 2020 to grab the offer.