The content is accurate at the time of publication and is subject to change.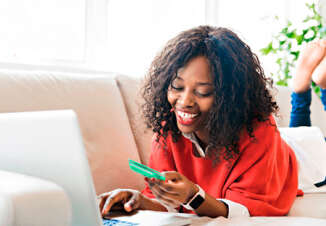 Petal launched a new promotion that allows Petal members to enter into a sweepstake to have their credit card bill paid off, up to $500.
Many people have a bad habit of making only the minimum payment on their credit card accounts. Petal decided to start 2021 by fighting this expensive habit. Petal cardmembers can win a statement credit of up to $500 in January or in February.
To enter the competition, Petal members need to pay at least one cent more than the monthly minimum payment amount stated on their December 2020 Petal Card billing statement or to fill out and submit a survey via Survey Monkey from now through January 26, 2021. Fortunately, Petal makes it easier to pay more than just the minimum by setting "pay the full balance" as the default option when you pay your monthly bill. If you don't want to pay off the full balance, you can slide to a smaller amount, and Petal will conveniently show you how much interest you'll owe (in actual dollars and cents).
Petal will select 50 winners in January and another 50 in February. So, there will be 100 lucky winners in total. You can read the official rules of the promotion here.
To take part in the contest, you should be a or cardholder. If you are one of the lucky winners of the $500 prize, Petal will notify you via the email address on or about February 22, 2021.