The content is accurate at the time of publication and is subject to change.
This content is not provided by Citi. Any opinions, analyses, reviews or recommendations expressed here are those of the author's alone, and have not been reviewed, approved or otherwise endorsed by the Citi.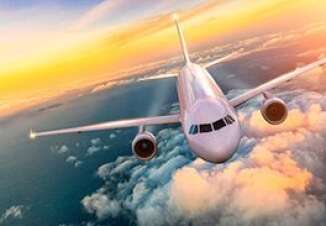 Qantas Airlines is the newest partner for the American Express Membership Rewards Program, bringing the number of airlines taking part in the program up to nineteen. When people transfer their points to Qantas they will do so at a 1:1 ratio which is good news for cardholders looking to book trips to Australia, Israel and anywhere else the airline lands.
Typically with the AMEX Membership Rewards Program cardholders have to transfer points in 1,000 point batches, but with Qantas that amount is cut in half so now people can transfer batches of 500 points. This adds more flexibility into the redemption process.
The American Express cards
People who are thinking about getting an American Express credit card that lets them earn points may be wondering what their options are. This is a good question because there are several cards that provide a wide range of earning options, including:
American Express Everyday Preferred Consumer Card
American Express Everyday Consumer Card
American Express Gold Consumer Card
American Express Platinum Consumer Card
American Express Gold Business Card
American Express Blue Business Plus
American Express Platinum Business
For instance with the American Express Gold Consumer Card new cardholders get 50,000 bonus points with a spend of $2000 during the first three months they have the card. They also earn four points per dollar when eating out or shopping at supermarkets. On the other hand when booking flights they get triple points and all other purchases earn them one point per dollar spent. They also a $100 to put toward airline fees, and the annual fee is $250.
On the other hand with the American Express Everyday Preferred Consumer Card people get 15,000 points when they spend $1,000 during the first three months. They earn triple points at supermarkets and double points at gas stations. All other purchases earn one point per dollar, and the annual fee for this card is $95.
To get more information about the rewards program or the American Express credit cards people can visit the website.
Other programs and cards that partner with Qantas
Are there are other cards that let cardholders transfer points to Qantas? Yes and these cards include Capital One, Citi ThankYou (Citi is a Credit-Land.com advertising partner), and Marriott Bonvoy. This is important information to know because using points from several cards may well get some cardholders over the top when redeeming tickets.