The content is accurate at the time of publication and is subject to change.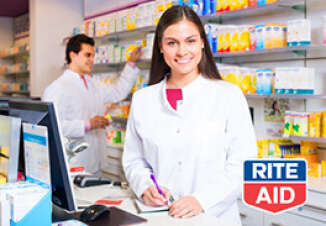 American Express cardholders will now be able to cash in their rewards points at all Rite Aid drug stores across the U.S., whether they are picking up a prescription, buying cosmetics, household goods or snacks.
Rite Aid is the first pharmacy chain to let American Express cardholders redeem their Membership Rewards in stores.
For Rite Aid this partnership is all about giving their customers more choice when at the register. "At Rite Aid, we know how much our customers value choice and convenience, which is why we are excited to be the first pharmacy chain to offer American Express Card Members the opportunity to use Membership Rewards® points for their purchases," said Ken Martindale, CEO of Rite Aid stores and president of Rite Aid Corporation.
"Thanks to our partnership with American Express, in one quick and easy motion, our customers can use the points they've accrued through the Membership Rewards program for their purchases, saving them both money and time," he said.
Using those points
People taking part in the Membership Rewards program and who have enough points will be able to use those points at the register. When they swipe, tap their phone at the terminal or insert their American Express Card which has been enrolled in the Membership Rewards program, the terminal will ask whether or not they want to use their points to pay for their merchandise.
They will also have an opportunity to see how many points they have available, and determine how many they want to use to make their purchase.
Using wellness+ with Plenti points
People who are American Express cardholders and also belong to Rite Aid's free loyalty program, wellness+ with Plenti, get a choice can use those points at the register along with their Membership Rewards points.
Plenti points will be applied to the transaction first and then Membership Rewards points for the balance of the purchase if there is one.
For more information on using Membership Rewards and Plenti points when shopping at Rite Aid, people can visit this webpage.