The content is accurate at the time of publication and is subject to change.
This content is not provided by Citi. Any opinions, analyses, reviews or recommendations expressed here are those of the author's alone, and have not been reviewed, approved or otherwise endorsed by the Citi.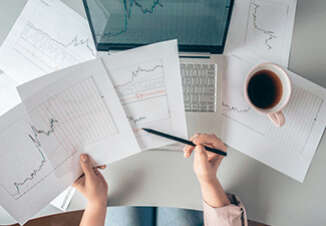 Citi, a Credit-Land.com advertising partner, card already lets cardholders cash in their ThankYou points for lots of great things - gift cards to GAP, Sephora, T.J. Maxx, Best Buy® and more, cash, or travel. Now Citi has partnered with LiveNation.com to let cardholders use those ThankYou points to buy tickets to concerts and other live events.
That's right, just as the summer music season heats up, fans can use those credit card bonus points to go to concerts including:
Dave Matthews Band at the Cruzan Amphitheatre in West Palm Beach, FL, July 20-21
Nickelback, at the Saratoga Performing Arts Center, Saratoga Springs, NY on July 24
Kelly Clarkson and The Fray at the Sleep Train Pavilion in Concord, CA on July 25
KISS and Motley Crue at the Charlotte Verizon Wireless Amphitheatre in Charlotte, NC, July 25
Brad Paisley at the Shoreline Amphitheatre in Mountain View, CA, July 27
New "Shop with Points" Option
This is the first time that Citi has used a "Shop with Points" option on another merchant's website - making LiveNation.com a Citi ThankYou points pioneer. Customers don't need to go through the Citi ThankYou points online mall to buy tickets - they will go directly to LiveNation.com to buy tickets, and on the payment page, they'll see an option to pay using ThankYou points. Points can be combined with funds from a credit or debit card to complete the transaction if the customer doesn't have enough ThankYou points for the desired purchase amount.
Citi already has a partnership with Live Nation through the Citi Private Pass program, which give cardholders access to exclusive presale tickets, VIP tickets and access, and more. Now Citi card members can make even more of these exclusive offers when they buy their event tickets directly from LiveNation.com using ThankYou points.
ThankYou Points, Talking Points
Ralph Andretta, Head of Co-Brands and Loyalty at Citi Cards, says that "We believe redeeming rewards for what you want, when you want it should be quick and friction-free. Using your Citi ThankYou Rewards Points for concert tickets is just a few clicks away."
Darin Wolf, Executive Vice President of Live Nation Network, added his two cents as well, saying "We are delighted to deepen our relationship with Citi, and simultaneously leverage technology to give fans a seamless option to get tickets and enjoy the best shows this summer and beyond."
Point Value Depends on Redemption
One thing for customers to keep in mind when they redeem ThankYou points for concert tickets, merchandise, or cash, is that the value of your ThankYou points is different depending on how you redeem them.
Redeeming points for gift cards usually gives the best value, at a one point per one cent exchange. Other options that give them same 1:1 exchange rate are music downloads, charity donations, mortgage or student loan payments, and travel certificates.
Points redeemed for merchandise are worth between 0.5 and 0.8 cents, and cash redemption offers the lowest value, at approximately 0.625 cents per point.
Whether you use your ThankYou points for merchandise, gift cards, cash, or now concert tickets, more redemption options offer greater flexibility, which is valuable all by itself.