The content is accurate at the time of publication and is subject to change.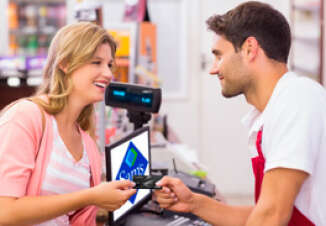 Visa and Walmart stores have inked a deal paving the way for Sam's Club, a division of Walmart, to begin accepting Visa cards starting this month. All of which is great news for Sam's club customers, who no longer have to worry if they have brought the right card when they go shopping.
Up until this point the membership-based warehouse club only accepted Visa cards when people shopped via their website, and only accepted Visa debit and prepaid products for in-store purchases.
For both Visa and Sam's Club this deal is seen as a way to give club members more choices when shopping. "Sam's Club is the eighth largest retailer in the U.S. and we are thrilled to open up Visa credit acceptance in their more than 650 clubs across the U.S. and Puerto Rico," said Ramón Martín, senior vice president, merchant solutions, Visa Inc. "Whether in person or online, our goal is to ensure payments are fast, easy and secure for cardholders everywhere they wish to shop."
This news comes on the heels of Sam's Clubs' September 2015 e-Rewardsannouncement that they would start taking American Express cards, which came right after Amex and Costco parted ways. Once they begin taking Visa at the register, Sam's Club will be outfitted to take all major credit cards, which also includes MasterCard and Walmart credit cards.
Visa Check out coming too
Along with this new agreement, another change is in the air. Sam's Club is slated to begin giving their members access to Visa Checkout.
Visa Checkout is a mobile wallet, which like Apple Pay, Samsung Pay and Android Pay, lets people make payments with their phone or online. People sign up online or at a bank offering the service. Once signed up they add the credit cards they want to pay with, and when making payments Visa Checkout uses encryption and multi-layer authentication to let the payment go through, while also securing financial data.
Sam's Club is a warehouse club that provides members with products and services at a reduced price
via website.