The content is accurate at the time of publication and is subject to change.
This content is not provided by Citi. Any opinions, analyses, reviews or recommendations expressed here are those of the author's alone, and have not been reviewed, approved or otherwise endorsed by the Citi.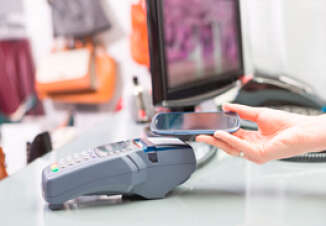 Samsung Pay, the latest addition to the mobile pay market, is here. The app lets cardholders use their mobile device to make payments at checkout with their fingerprint. It works with most credit card readers whether they use swipe or EMV-based technology to process mobile purchases.
"Samsung Pay works with almost any card terminal from day one and Galaxy owners can shop with a wallet they never knew was always in their hands," said Injong Rhee, EVP of Samsung Electronics.
It is now available in the Market App located inside Samsung devices. Samsung Pay can be used with a variety of payment networks including Master Card, Visa, and American Express.
Card issuers include Bank of America, Citi, a Credit-Land.com advertising partner, and US Bank. The app system works with the Galaxy S6, S6 edge, Note5 and S6 edge+, but they must be running on Sprint, T-Mobile, AT&T, and U.S. Cellular networks based in the U.S. Samsung has not signed a deal with Verizon, so individuals who use their cellular service will have to wait a bit.
Security is in the house
Like other mobile payment systems Samsung pay uses tokenization to secure users' data. A token is created each time you buy something, and instead of transmitting your personal data to the terminal, the token is sent instead, making it harder for hackers to steal your personal and financial information.
The app also uses Samsung Knox, lets people toggle between their personal and business information in the app. And last but not least, fingerprint technology authenticates the users identity, adding on more layer of security.
Since the app does not require a special terminal, people can pay with the app at most cash registers, including those that use magnetic stripe, EMV and NFC terminals.
Before the U.S launch, Samsung Pay was released in Korea and there are plans for it to be rolled out in the U.K, Spain and China. This release comes on the heels of the rollout of Android Pay in September. October is the first anniversary of the release of Apple Pay.