The content is accurate at the time of publication and is subject to change.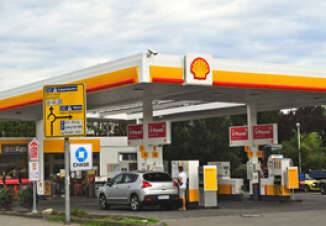 Shell and Chase have inked a multi-year deal paving the way for people to use Chase Pay at Shell Stations to buy everything from gas to an oil change. With this deal Chase cardholders no longer have to pull out their credit cards when pulling into Shell, and they will be able to access Shell's reward program, too.
This announcement comes at a time when Shell is looking to give their customers more flexibility when it comes to paying for their gas and car servicing. And at a time when Americans are gearing up for summertime travel, which may just mean road trips.
"We recognize consumers are looking to mobile solutions for everyday needs, including shopping, travel, restaurant reservations and more," said Craig Schneider, Shell GM and vice president of Retail Marketing North America. "Adding Chase Pay to the multiple payment methods Shell accepts will deliver a simplified, differentiated and personalized customer experience while driving loyalty."
Paying with Chase
With Chase Pay people can use their mobile devices to pay for everything from gas and groceries to travel and dinners out. They can load both credit and debit cards into the app, and then use it to make payments. Chase sees this expansion of their retailer network as being a win for them and their customers "Together, we'll make it easier at Shell stations for the growing number of customers who pay with their mobile phones," said Tom Nipper, executive director of Global Enterprise Solutions for Chase Commerce Solutions.
To get started they download the app, load in their cards and then make payments. When shopping online all their shipping information is already loaded into the system so it saves time.
Fuel Rewards program
The addition of Chase Pay is seen as a way to up the ante for Shell customers not only in terms of payment flexibility but also in terms of Fuel Rewards, their loyalty program. This program was initially rolled out across the U.S. by Shell and Excentus, which is based in Dallas.
Members typically save 22 cents per gallon with the program, with some people actually paying just one cent per gallon when buying Shell gas. Shell says that their program has saved members $480 million to date via Shell stations.