The content is accurate at the time of publication and is subject to change.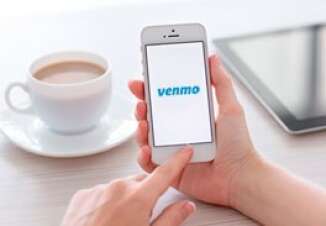 People with the Venmo app now have more options when it comes to shopping online. Rather than just allowing peer-to-peer payments the app lets them go shopping at over two million retailers located in the United States. A wide range of retailers now take mobile payments with the Venmo app, including Foot Locker, Lululemon and Forever 21. With this upgrade, people can shop with the app at any retailer that takes PayPal.
People can opt to pay with their Venmo balance, but they can also use any credit card, debit card, or bank account that is linked to their account. This upgrade is an initial step in giving the app more reach and consumers more options when using it. "Offering a way to pay at millions of retailers is a major step in the evolution of Venmo," said Bill Ready, Chief Operating Officer of PayPal.
"Our vision for Venmo is to not only be the go-to app for payments between friends, but also a ubiquitous digital wallet that helps consumers spend wherever and however they want to pay, regardless of device. Through 2017 and beyond, we will continue to evolve the payments experience that has helped make Venmo a cultural staple, while also applying that same magic to split, share and pay in new ways," he said.
The purchases people make with the Venmo app will be covered by purchase protection, which could offer them a full refund if an item they order does not arrive, or is very different from what the retailer said they were getting.
More to come
In the near future people using Venmo will have more options when it comes to managing and moving their money. For instance, they will be able to transfer money instantly from their Venmo account to their bank by using a debit card.
People will be charged $0.25 for each transfer. Their money will usually be available in a few seconds, but Venmo does point out that some banks could take up to 30 minutes to process the transfer. This new feature will be available to Venmo customers during the coming months.
People's Venmo balance is available to them right away when using the app to go shopping and there is never a charge when they move funds to their bank account via the built-in transfer option.