The content is accurate at the time of publication and is subject to change.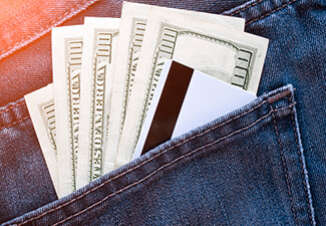 Frequent travelers to Lebanon will find that their frequent-flyer options just got a little bit more plentiful, as Beirut-based Middle East Airlines is the newest member of the SkyTeam alliance.
On June 28, SkyTeam announced the addition of Middle East Airlines to its lineup of global travel partners, saying that "By welcoming MEA into SkyTeam we are offering our customers increased travel options to and from Lebanon, particularly given its strong trade links with the Gulf Region, Asia, Africa and the Americas - all regions with a considerable SkyTeam footprint." That's according to Michael Wisbrun, SkyTeam's Managing Director.
Middle East Airlines, for its part, said that joining the popular airline alliance "allows us to expand our global reach and offer our customers hundreds more worldwide destinations," according to their Chairman and Director General, Mohamad El-Hout. "Becoming a SkyTeam member is integral to our strategy for growth and increased profitability as we look forward to a future of cooperation with our alliance partners."
Two Middle East Partners
The addition of Middle East Airlines makes two SkyTeam partners based in the Mid-East; Saudi Arabian Airlines - now known simply as "Saudia" -  was welcomed into the SkyTeam just last month. The other big two alliances, oneworld and Star Alliance, were ahead of SkyTeam in the Mid-East region; oneworld partnered with Royal Jordanian back in April 2007, and EgyptAir joined the Star Alliance in July 2011.
Africa, Europe, the Middle East and Beyond
Middle Easters Airlines offers service to 30 cities around the globe, including destinations in Europe, Africa, and throughout the Middle East. With its base in Beirut and major connecting hubs in Paris and Rome, the addition of Middle East Airlines opens up many flight destinations to SkyTeam customers. The large Lebanese populations in Canada, Brazil, and the U.S. will have more options for getting home to visit relatives, and business travelers will find new routes available to them when booking tickets through SkyMiles.
SkyTeam, Frequent Flyer Miles, and You
The popular Gold Delta SkyMiles credit card from American Express, consistently named one of the top travel credit cards available, pays out reward points that can be used to book flights on SkyTeam, which also counts Delta, Air France, KLM, Korean Air, and Alitalia among its 19 partner airlines. Cardholders earn one point per dollar spent and can use those points to purchase tickets or flight upgrades on any airline in the SkyTeam alliance.
Chase cardholders who have a card that participates in the Chase Ultimate Rewards program - such as the Ink or Sapphire cards - can also trade in their points for flights on Middle East Airlines, since Chase Ultimate Rewards offers point redemption on Korean Air - part of the SkyTeam. They can also transfer points to virtually any other airline, since Chase partners with British Air (oneworld) and United Airlines (Star Alliance).
The Star Alliance is the biggest of the three major alliances, with 27 airlines, followed by SkyTeam, which has 19, and oneworld, which currently has 13 airlines in its alliance. Customers wishing to travel to the Middle East and beyond will now be able to get there a little more easily, with access to every major city in the world through one of the airline alliance members.