The content is accurate at the time of publication and is subject to change.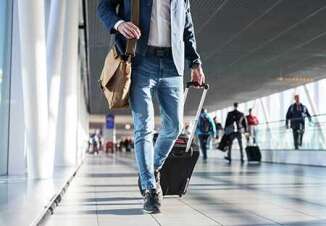 Last week many Rapid Rewards members could notice loyalty program devaluation. Southwest did not notify members in advance. The members just woke up one day to see their Rapid Rewards points dropped overnight.
Southwest devalued their Rapid Rewards points and loyalty program members will now have to pay about 6% more points than before for an award ticket. This change did not affect cash fares, but Wanna Get Away®, Anytime, and Business Select® awards are pricing roughly 6% higher now.
If you already have an award booking with Southwest Airlines, this change will not apply to it. However, if you decide to make some changes to your existing booking, you will have to pay the new rate. All new award bookings will be processed at the increased rate.
This Rapid Rewards point devaluation isn't the first one. The last time Southwest devalued their points was in 2018. The award pricing was also increased by about 6% for the cheapest Wanna Get Away fares. Still, Southwest's Rapid Rewards program remains more flexible than many other airline loyalty programs.
It is expected that Southwest won't be the only airline devaluing its points. We might also see similar moves from such airlines as American Airlines, Avianca, Alaska Airlines, Delta, and United.