The content is accurate at the time of publication and is subject to change.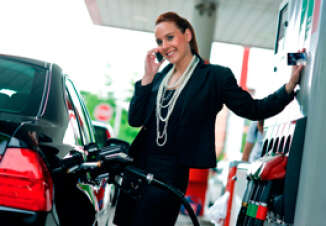 The Techron Advantage Fuel Credits Program is a new rewards program from Synchrony Financial and Chevron U.S.A. Inc, giving their private label and dual-branded Visa cardholders the ability to earn fuel credits when they gas up at any of the 8,000 Chevron- and Texaco-branded stations across the U.S.
For every gallon they purchase they earn three cents on the dollar. People who open up a new account from July 1 to September 30 get a bonus – they earn 30 cents per gallon for the first two months. As an add-on to the rewards program, they are also giving Techron Advantage Visa cardholders an opportunity to earn 10 cents per gallon when they buy $300 or more outside of fuel merchants each month, and if they spend $1000 they earn 20 cents per gallon.
This upgrade for their customers is seen to be a timely addition to their rewards portfolio. "This is an exciting time to launch a simple yet rewarding value proposition to the marketplace. This new program with Synchrony Financial offers our customers an everyday advantage when they use their Techron Advantage Credit Card to fill up at Chevron and Texaco stations," said Glenn Johnson, General Manager of Americas Marketing Sales & Services at Chevron. "We continue to look for competitive and rewarding programs that serve the needs of our customers and retail stations."
Benefits and perks
The Techron Advantage credit cards also come with a wide range of features, including mobile and online account management, zero fraud liability and chip based technology to enhance security.
During the year cardholders get special offers to help the save on purchases. There is no annual fee for the Visa Card, and it is accepted at merchants that take Visa.
The partnership with Synchrony Financial is seen as a way to give their customers more reach and savings. "Customer and cardholder input has been important in developing programs that offer the greater savings and benefits they want most," said Tom Quindlen, executive vice president and CEO, Retail Cards, Synchrony Financial. "In partnering with Chevron, our focus has been on enhancing value for cardholders, which also helps build continued loyalty."
Synchrony Financial and Chevron have partnered up to create consumer credit card programs since 2007.