The content is accurate at the time of publication and is subject to change.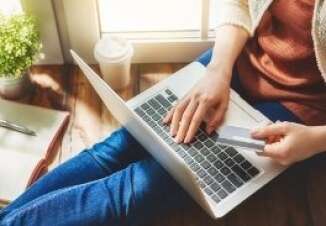 Alliance Data Systems Corporation has inked a new deal with Appliances Connection, paving the way for a new co-branded credit card and loyalty program for the online retailer. The new card will provide consumers with a way to finance their purchases, whether it's appliances, furniture or something else.
With the new deal, Alliance Data is set to design a loyalty-driven credit card program for the retailer, while also using their digital expertise to streamline customers shopping experiences, including making applying for the card easier and letting cardholders quickly and easily redeem their rewards and pay with their card.
"The customer experience is at the core of everything we do at Appliances Connection. Our search for a credit card partner that understands and can help deliver the unmatched brand experience we've created led us to Alliance Data," said Albert Fouerti, founder and chief executive officer of Appliances Connection.
"With Alliance Data's innovative, market-leading capabilities, the card program will offer a level of convenience and flexibility that will make our quality merchandise accessible to even more loyal shoppers," he added.
Consumers' comfort level is up
Alliance Data has provided branded credit cards for a variety of clients including those in the cyber and home goods niche. They point out the growth in both areas, which they believe is partially due to consumers feeling more at ease with making major home purchases via websites, along with more millennials deciding to buy their first home.
How comfortable are consumers making home related online purchases? During the year ending in September 2017, NPD Group, a research firm, found that big-ticket purchases of home appliances jumped 47%. And in 2016 sales were at the $4 billion mark, which is up 38% from the year before.
Excitement goes both ways
This partnership is seen by Alliance Data as being good for both companies, as well as consumers. "We are delighted to be selected as Appliances Connection's loyalty marketing partner as it continues on its strong growth trajectory," said Melisa Miller, president of Alliance Data's card services business.
"This partnership demonstrates our ability to drive deeper customer connections for our brand partners by leveraging our innovative credit marketing tools and the strongest, most predictive data in the market today. This expertise will help Appliances Connection grow its credit program and increase loyalty among existing customers. This agreement also extends our reach into the online retail and home improvement categories, and really speaks to consumer interest in these segments."
The main office for Appliances Connection is located in Brooklyn, New York. The company was started in 2011, and they now sell 30,000 products geared toward people's homes and the outdoors. They carry a variety of brands via their showroom and their online store, including Viking, Whirlpool, Thermador, Sub-Zero, Wolf, Bosch, Franke and GE.