The content is accurate at the time of publication and is subject to change.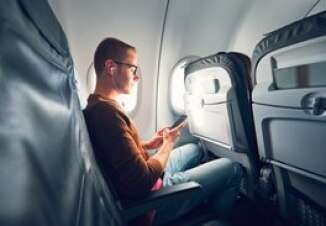 Air France-KLM and Bank of America have partnered up to roll out a new travel credit card. The Air France KLM World Elite MasterCard offers cardholders three miles for every dollar they spend when flying with Air France and KLM Royal Dutch Airlines, as well as SkyTeam partner airlines. All other purchases get them 1.5 miles per dollar.
A sign-up bonus can get people off to a good start when it comes to miles and with the Air France KLM World Elite MasterCard new cardholders can earn 25,000 bonus miles once they spend $1000 or more within the first three months they have their new credit card. "We're particularly proud to offer the competitive rate of three Miles per dollar spent not only with Air France or KLM but with any of our SkyTeam partners," said Stephane Ormand, vice president and general manager USA at Air France-KLM.
Miles, perks, and benefits
With this new credit card, people can earn not only miles but Experience Points (XP) as well. The Experience Points can be used in Air France-KLM's Flying Blue Loyalty Program. In fact, with their new credit card account, cardholders get 60 Experience Points, which get cardholders 60% of the way toward getting Silver status in the rewards program.
As part of the credit card package cardholders receive 5,000 miles when it's their anniversary if they spend at least $50 during the year. But that is not all they also get 20 XP each year, on their anniversary, and they can also earn another 40 XP once they spend $15k during the year.
When people travel abroad there are no foreign transaction fees to wrangle with when using the Air France KLM World Elite MasterCard, which can be a real money saver.
The annual fee for this credit card is $89.
A first for Air France-KLM
This is the first time Air France-KLM has launched a co-branded credit card in North America, and excitement is on high. "We are excited to launch this new card to reward our loyal customers in the United States. The U.S. is a major market for Air France-KLM with growing demand for our flights and services from 14 American airports to Amsterdam, Paris, and beyond," said Stephane Ormand, vice president, and general manager USA at Air France-KLM.
"Flyers in the U.S. have many choices. It is our priority to delight and reward our frequent fliers. Especially following the enhancements to our Flying Blue program, this card will allow us to provide customers more flexible, accessible reward tickets and provide services designed to make trips more enjoyable," he added.
To get more information about this card people can visit the website.