The content is accurate at the time of publication and is subject to change.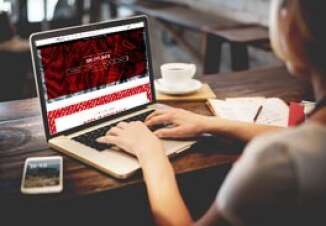 American Eagle Outfitters is rolling out AEO Connected, a new loyalty program, and with this new program American Eagle and Aerie customers will earn points, along with getting access to perks and special offers. Yet for some, the biggest draw may be that they can earn free clothing – when they buy five pairs of jeans or five bras, they get the sixth one for free.
When signing up, people also get a 500 point sign-up bonus. People can sign up for AEO Connected via the app, online or when they are in one of their stores and membership is free. Once they sign up people get rewards updates via email, along with information on exclusive offers and perks. People also get access to special events, as well as festivals and concerts when signing up.
With this program points never expire, and they can be used in the store and when shopping via their website. "Staying connected to our customers is at the core of everything we do, so we are excited to offer a unique program to attract new members and build on the strength of our brands, while highlighting our leading product categories, AE jeans and Aerie bras. AEO Connected rewards brand advocates and encourages greater customer engagement, beyond just transactional," said Kyle Andrew, American Eagle Outfitters Chief Marketing Officer.
"The new platform provides flexibility to evolve with the changing needs of our customers and supports upgraded features such as greater personalization, enabling us to provide a truly special customer experience," he said.
Credit card integration
AEO Connected is also fully integrated with the AE and Aerie's credit cards. With both the AEO/Aerie credit card and the AEO/Aerie Visa Card people get 20% off their first purchase after being approved. They also earn 15 points for every buck they spend, and each time they hit the 2,500-point threshold they get a $10 reward.
People with the AEO/Aerie Visa Card also earn five points per dollar on all other purchases, and this card can be used in all stores that take VISA. And all cardholders get free standard shipping. For more information, people can visit the website.
American Eagle Outfitters, Inc. is the company behind American Eagle Outfitters and Aerie brands. They currently have over 1,000 stores located in the United States and Canada, as well as Mexico, China and Hong Kong.