The content is accurate at the time of publication and is subject to change.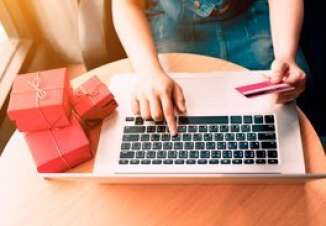 Wells Fargo and American Express are rolling out the newly upgraded Wells Fargo Propel credit card offering triple points for travel, eating out and using streaming services. You'll get one point per dollar on all other purchases. With the Propel credit card people also earn 30,000 bonus points once they make a $3,000 spend during the first three months they have the card.
This bonus has a $300 cash value, and there is no annual fee for this card. People can begin applying for the Propel card next month. What about people who already have the card? There is nothing for them to do since their benefits package will automatically be upgraded.
Getting those triple points and more
With this new version of the Wells Fargo Propel credit card, people get triple points on all sorts of travel, whether that means booking airline tickets, train tickets, cruises and hotel stays, or catching a taxi, booking a ridesharing service or gassing up while on a road trip.
Cardholders also earn triple points when eating out at restaurants, cafes or fast food joints, as well as when ordering food to go, including online orders. Paying for streaming services with their card also earns cardholders triple points.
With the Propel card, there are no limits on how many points people earn, and the points they earn never expire.
Points can be redeemed for everything from travel and merchandise to cash back and charitable donations. They can also be used to pay down a loan or mortgage, or to get cash back via an ATM. Cardholders can deposit their cash back into their Wells Fargo account, too.
When traveling abroad, cardholders who use their Wells Fargo Propel credit card to make purchases do not have to worry about paying foreign transaction fees.
Getting early access
Cardholders also get access to a variety of pre-sale tickets and offers, including tickets for concerts, sporting events and Broadway shows. They also get access to a variety of discounts, on everything from travel and eating out to merchandise.
This card was designed to provide consumers with enhanced rewards for everyday purchases and was upgraded based upon feedback from their customers.
"With triple points on most of what consumers do every day, the new Propel card complements their lifestyles - whether they are commuting to work or planning a summer vacation; whether they're downloading a favorite TV series to binge watch or having dinner out with friends," said Bev Anderson, head of Wells Fargo Cards and Retail Services.
"Wells Fargo is re-committed to fulfilling our customers' needs by providing strong, experiential value through the new Propel card, our best rewards card, for consumers who live their lives to the fullest and desire a credit card that rewards them for it."