The content is accurate at the time of publication and is subject to change.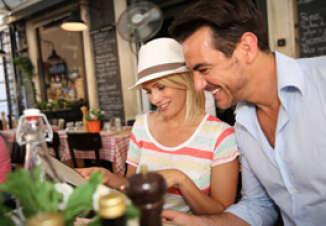 Whether heading to mom's house in the mountains, or taking off for some exotic locale more than half of all Americans are set to travel over the holidays – just like last year, according to the latest American Express Spending & Saving Tracker. Yet how much they are set to spend is up, with most expecting to shell out $1,521 on average, up 151% from last year, when the average spend was just $605.
For Americans this season its all about the experience when it comes to travel, with the top reason for traveling being to spend time with family members and/or friends (53%). Treating themselves and their family comes in second at 31%.
"The holiday season has always been one of the most popular times to travel, but this year, Americans plan to spend significantly more," said Claire Bennett, Executive Vice President of American Express Travel. "One reason for an increase in spend can be attributed to their desire for shared experiences and therefore their willingness to spend on activities and events with family and friends."
Eating out on the road is up
Nothing says vacation like eating out, and that is exactly what travelers will be doing this season, with 36% planning on spending more dining out while traveling. And that's not all--33% are planning on spending more on all sorts of activities and entertainment.
A quarter of respondents will be shelling out more to upgrade their accommodations. In fact, upgrades are trending with Americans, whether that means spending more money on a better and most likely expensive destination (18%) or getting a first or business class ticket (15%).
Destinations, splurging and going off their budget
Where will people be heading out to this season? The U.S. is a popular location with 75% of people planning on staying within the borders. With the Northeast taking the top spot when it comes to destinations (30%), but the Southeast (26%) came in a close second, while the Southwest and Midwest tied for third (both 19%).
International travel is not out of the question with 12% of people going across the pond or elsewhere, and 11% planning on going both the domestic and international route.
Splurging is also trending with Americans, with 63% saying they would hit the road if they got a chance, and 87% more than willing to go over their travel budget no matter what the season, for special experiences and extras including:
• Special experience in a certain local (62%)
• Local cuisine (45%)
• Keepsakes (32%)
• First-class airfare (13%)
But that doesn't mean they aren't looking for deals. They are, with 59% doing their research online to find special deals, while 34% are looking to use points and miles to either pay for or pay off part of their trip. Travel agents are not a thing of the past: 17% are working with one to get the best holiday fares.
The American Express Spending & Saving Tracker research was conducted online November 2 to 7 with 1,540 adults taking part.