The content is accurate at the time of publication and is subject to change.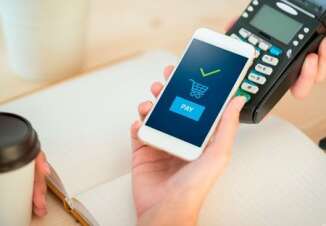 There are devices like Clover, Square, and others that allow many small and medium merchants to make contactless payments already. However, Samsung, First Data and Visa are going further. They offer a payment acceptance method that is more convenient and cost effective - SoftPOS.
The SoftPOS will work on smartphones and tablets without any additional hardware. It will allow merchants to accept payments on their Android devices using near-field communication technology. All that would be needed to start using SoftPOS is a downloaded app and a current-generation mobile device.
Introduction of SoftPOS means that small sellers everywhere will be able to accept contactless payments, and consumers will be able to make payments by simply tapping their contactless card, phone or watch to the seller's phone with enabled SoftPOS.
The potential users of this tap to phone technology are small and micro-sellers who do not have registered business and average one to three employees. Typical examples of small businesses that could benefit are kiosks, street stalls, food trucks, clothing shops, the self-employed and professional services.
The pilots are already presented in key markets and are planned in Canada, UK, Ukraine, Turkey, Costa Rica, and Malaysia. Additional pilots are planned in Poland, Spain, Italy, New Zealand, and Australia.