The content is accurate at the time of publication and is subject to change.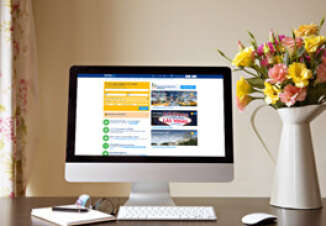 Spring Break is coming, and if you have not booked your getaway yet it's not too late, according to online travel booking sites there are some inexpensive airfares to be had and student friendly destinations to visit.
In their spring break reports these two booking sites offer choices ranging from heading to Austin for music, flying off to the Caribbean for some beach time, Florida for a classic spring break get away or to Vancouver for some outdoor fun.
Cheap Fights Spring Break 2017
CheapFlights has divided their Spring Break 2017 into five sections, which crisscross the U.S, and Canada. Those who are heading out from the Northeast, might want to check out Savannah, Georgia, where they can visit haunted mansions, the Historic District, and get in some beach time along the RiverWalk. But there is also Palm Springs, well known for its weather, hiking, and other outdoors activities.
Flying out from the Southeast? Then there is Nassau, Bahamas, for beach time and daiquiris, or even Ft. Walton, Florida, offering both a full social scene and some spots for solitude.
Those in the West Coast could snag a flight to Vancouver, BC, Canada, a trending spot for nature lovers. And then there is Reno, Nevada, for some skiing and socializing.
Do you live in the Midwest? Then head up to Niagara Falls with its amazing views and if you stay on Canadian side the dollar friendly exchange rate sweetens the deal. Montreal, Quebec offers the same winning exchange rate with a European flair – and their classic poutine, local beer and casinos.
What about the Southwest? There are some interesting picks here too for cheaper flights including Phoenix, Arizona, giving you access to the desert and the mountains – and warm weather. And Nashville, Tennessee, the home of country music, complete with dive bars, honky tonks and barbecue.
Booking.com 2017 Spring Break Travel Trends
Booking.com has released their 2017 Spring Break Travel Trends, which gives people a break down of when its cheaper to book flights. This year they say that Spring Break, starting on March 18th and going until April 30th will cost 2% more this year. Yet there are some places where travelers can get a deal, including: Atlantic City (11% cheaper), New Orleans (8% cheaper), Miami Beach (4% cheaper) and Tampa (9% cheaper).