The content is accurate at the time of publication and is subject to change.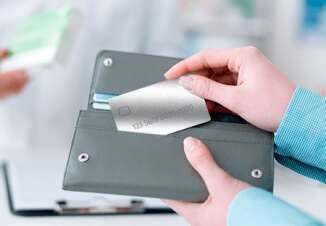 The digital age requires new technologies, and the new X1 credit card claims to be so. It's definitely not a normal credit card. It offers some excellent features and an innovative rewards program.
The new X1 credit card is a Visa Signature credit card with all the usual benefits of the Signature program. The card itself is made of pure stainless steel and weighs 17 grams. You can even "hear the metal" on the card's website. Though, it's definitely not the real power of the card.
One of the most attractive features of the X1 credit card is higher credit limits. It claims to determine credit limits "based on current and future income" and not take into account credit score and credit history. That means that your limit can grow as you move on in your career.
Another distinguishing feature of the card is its rewards program. The card allows earning 2x points on every dollar spent and allows to increase them to 3x points on every dollar. The condition is simple, especially for heavy spenders, once you spend $15,000 in a year, you will get extra 15,000 points and 3x points on all spending going forward.
The card has no sign-up bonus, but you can unlock 4x points for a month. All you need is to refer a friend, and if your friend gets the card, you get 4x points on all purchases for 30 days. There's no limit to how many friends you can refer.
Earned points never expire and you can redeem them with the partners. And brands you can redeem with is another remarkable feature. You can find not only retailers among partners but also travel companies like Alaska, Delta, JetBlue, and Airbnb.
Now let's get down to the fees. The card has no annual fee, no late fees, and no foreign transaction fees. The balance transfer fee is lower than the industry standard, but not zero - a 2% balance transfer fee. Also, the card offers "the lowest APR range in class" - 12.9%-19.9% variable APR.
Now to smart features of the X1 credit card. The card allows to create auto-expiring virtual credit cards (great for subscriptions!), cancel subscription payments in one click, shop anonymously, create virtual cards for one-time use, and attach receipts to purchases. You can create as many virtual credit cards as you want. Also, the X1 credit card will auto alert you when a refund is issued on the card. So, no need to check for it all the time.
The card is not available for application right now, but you can join the waitlist. The card is expected this winter, so eventually, you will be able to sign up and start using this card.