Savvy Ways to Enjoy Airport Lounges
The content is accurate at the time of publication and is subject to change.
Lounges offer a quiet space to relax or work, and some even provide complimentary food and drinks or shower facilities. With the COVID-19 pandemic, airport lounges are also seen as a safer place to wait for a flight as most lounges have taken measures to ensure guests' safety and protection during the visit. While the capacity of lounges may be limited (and some lounges may still be closed), you can, nevertheless, get airport lounge access.
Today airport lounges are much more accessible - you don't have to fly first class or business class to access them. You don't even need a membership if you do not want to. Here we're going through different ways to get a discounted or free airport lounge access and the handy tips for saving on lounge access. Read on to see which way to gain airport lounge access makes the most sense for your needs and budget.
Best credit cards for airport lounge access from our partners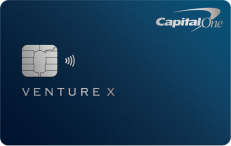 APPLY
on Capital One's secure website
our choice
Lounge Access
Unlimited complimentary access
to Capital One Lounges and 1,400+ Priority Pass™ and Plaza Premium Lounges worldwide.µ $comm_100 = "yes"; ?>
TSA PreCheck
Receive up to a $100 credit on Global Entry or TSA PreCheck® when you use your Venture X card to cover the application fee.µ $comm_100 = "yes"; ?>
Intro APR on Purchases
N/A
Regular APR
19.99% - 26.99% (Variable)
Click "APPLY ONLINE" to apply now
Earn 75,000 bonus miles when you spend $4,000 on purchases in the first 3 months from account opening, equal to $750 in travel
Receive up to $300 back annually as statement credits for bookings through Capital One Travel, where you'll get Capital One's best prices on thousands of options
Get 10,000 bonus miles (equal to $100 towards travel) every year, starting on your first anniversary
Earn unlimited 10X miles on hotels and rental cars booked through Capital One Travel and 5X miles on flights booked through Capital One Travel
Earn unlimited 2X miles on all other purchases
Unlimited complimentary access for you and two guests to 1,400+ lounges, including Capital One Lounges and our Partner Lounge Network
Receive up to a $100 credit for Global Entry or TSA PreCheck®
Use your Venture X miles to easily cover travel expenses, including flights, hotels, rental cars and more—you can even transfer your miles to your choice of 15+ travel loyalty programs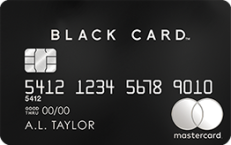 APPLY
our choice
Lounge Access
Priority Pass™ Select:
Enjoy complimentary access to more than 1,300 lounges in over 500 cities worldwide.µ $comm_100 = "yes"; ?>
TSA PreCheck
Up to $100 annual airline credit and $100 Global Entry and TSA Pre-Check application fee credit.µ $comm_100 = "yes"; ?>
Intro APR on Purchases
N/A
Annual Fee
$495 ($195 for each Authorized User added to the account)
Patented black PVD metal card—weighing 22 grams.
2% value for airfare redemptions with no blackout dates or seat restrictions.
1.5% value for cash back redemptions.
24/7 Luxury Card Concierge®—available by phone, email and live mobile chat.
Exclusive Luxury Card Travel® benefits (e.g., amenities, room upgrades and complimentary food and beverages).
Up to $100 annual airline credit and $100 Global Entry and TSA Pre-Check application fee credit.
Cell Phone Protection, Lyft credits, Postmates discounts, Fandango perks and more.
Annual fee: $495 ($195 for each Authorized User).
Earn one point for every one dollar spent.
Terms and conditions apply.
APPLY
on Citi's secure website
our choice
Lounge Access
Admirals Club® membership for you and access for up to two guests or immediate family members traveling with youµ $comm_177= "yes"; ?>
TSA PreCheck
Up to $100 every 5 years, as reimbursement for your application fee for Global Entry or TSA Pre✓®.µ $comm_177= "yes"; ?>
Intro APR on Purchases
N/A
Regular APR
19.74% - 28.74% (Variable)
Earn 50,000 American Airlines AAdvantage® bonus miles after making $5,000 in purchases in the first 3 months of account opening
Admirals Club® membership for you and access for up to two guests or immediate family members traveling with you
No Foreign Transaction Fees on purchases
Earn 1 Loyalty Point for every 1 eligible AAdvantage® mile earned from purchases
First checked bag is free on domestic American Airlines itineraries for you and up to 8 companions traveling with you on the same reservation
Credit cards that offer complimentary access to airport lounges as a benefit typically charge high annual fees, with some as high as $450 to $550. If you find it worth paying that high annual fee to have free airport lounge access among other benefits, you will need the right premium credit card or an airline credit card.
Other benefits that may come with a lounge access credit card include no foreign transaction fees, statement credits for Global Entry or TSA PreCheck, travel and purchase protection such as trip cancellation insurance, priority boarding, free checked bag, and some others. Exact benefits vary by card and the issuer.
As you consider which card to get, note that credit cards may offer access to only one lounge network, like Admirals Club or Delta's Sky Club, or a network of lounges, like Priority Pass or Plaza Premium Lounge. So, you will need to make sure you will have those lounges in your home airport and destination airports you usually travel to. Whether you travel domestically or internationally or if you tend to fly with a particular airline - this all should be considered when you pick the right credit card with lounge access.
How to save on airport lounges
With easy access to airport lounges, you may want to buy passes occasionally or have an annual lounge membership for unlimited visits to your preferred lounge. While not everyone can enjoy the comfort of a lounge for free, almost anyone can save on it. If a luxury card with an enormous annual fee is not for you, you can use a regular rewards credit card or a travel credit card to earn rewards on lounge access. Some cards may even allow you to redeem rewards towards lounge access. However, many cards will allow you to redeem rewards as statement credits.
How to get airport lounge access
There are different ways to get lounge access and not all of them require a premium credit card or airline loyalty program membership. Here we share with you some of the best ways for accessing airport lounges:
- Day pass: the most accessible method if you do not fly first or business class. You don't even have to fly the lounge's airline. Every large airport has multiple spaces offering day passes. Day passes generally cost between $29 and $75 per entry and you can even buy them in advance of travel.
- Annual airline lounge membership: if you fly regularly, a branded airline pass can provide access to the lounges of the carrier and its partners. For example, with the American's Admirals Club membership, you can fly JetBlue (which doesn't have its own lounge) and still use Admirals Club lounges. Airline lounge memberships generally cost between $350 and $650.
- Elite status: not easy to earn, but it's a great option if you accrue tons of miles to reach top status in a frequent flyer program. Airlines usually have several tiers of elite status where the highest elite tiers provide lounge access when you fly their airline or alliance. Airline frequent flyer programs are free to join, but you will need to fly regularly to reach the elite status.
- Premium credit card: some premium credit cards can get you access to a wide range of airport lounges worldwide. Lounge access has become a standard benefit for premium travel credit cards and some co-branded airline credit cards as more airlines and banks are opening airport lounges and adding new premium spaces to their existing networks. And while this benefit is usually complimentary, the card's annual fee can be as high as $450 to $550.
- Lounge membership through an independent lounge network: if you travel regularly but do not have one preferred airline, buying a lounge membership through an independent airport lounge access program, like Priority Pass, LoungeBuddy, or Lounge Pass, can be an option for you. You can choose the level of membership that works for you and enjoy the comfort of lounges.
- Public Airport lounge: there are lounges in some airports that are not affiliated with airlines and provide access for a fee. These lounges offer the same amenities as other lounges - comfortable chairs, snacks, Wi-Fi access, drinks, or small meals - for a fee that can start around $20. Public lounges may provide hourly access.
Make sure you won't be denied airport lounge access
Anyone can easily buy or earn lounge access nowadays, which is good and bad at the same time. Lounges tend to be crowded more often and at certain times may place a sign to inform folks that they are not admitting certain members. Lounge policies may also change more often or become stricter to keep crowds out. For example, if you are not flying with their particular airline on the day of your visit, you may be denied lounge access.
Here are some common reasons you could be turned away at the lounge door:
- Overcrowding: crowding issues have become common and it's possible you might not get into an airport lounge even if you have the right card or Priority Pass. You can be turned away simply because the lounge is overcrowded. So, if you are heading to the airport during super busy hours, plan your lounge visit in advance.
- Lounge-specific restrictions: each lounge can have different rules and, for example, if your card offers free guests, the lounge may not allow them or allow only two guests. Opening hours may also be different for different members. Thus, Priority Pass members may only be allowed into some lounges between specific hours.
- Not having your card with lounge access with you: if you leave your credit card with lounge access at home, you won't be able to prove you have free lounge access. Also, being a cardmember alone may not mean you get automatic lounge membership. You may need to activate your lounge membership before you receive your lounge benefits. After enrolling, you should receive your membership card, which you need to present to access the lounge.
Final thoughts
Airport lounges are no longer exclusive to first class and business class travelers. The number of lounges has increased recently, and new airport lounges continue to open. And with the number came broad variation in quality, rules for entry, and costs. When you are planning your travel, do lounge research as well:
- Check to see if there are lounges in airports you are going to travel through
- Check if any of your credit cards can help you save on lounge access or get a discounted or free access to the lounge
- Don't forget that many lounges offer day passes and there are public lounges
- See if you can book your visit in advance to reserve a place for yourself.