The content is accurate at the time of publication and is subject to change.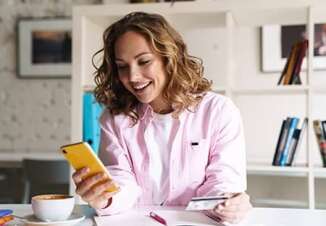 Capital One added welcome bonuses to its two student credit cards: SavorOne Student Cash Rewards and Quicksilver Student Cash Rewards. The new welcome bonus is a limited time offer, meaning that Capital One may take it down any time in the future.
Two of the Capital One student credit cards - the Capital One SavorOne Student Cash Rewards Credit Card and the Capital One Quicksilver Student Cash Rewards Credit Card - now have new benefits, including a welcome bonus for new cardholders. Thus, new cardmembers of the above-mentioned student cards can now earn $100 for spending $100 or more in the first three months from account opening. This bonus is not available to existing or previous account holders and will only last for a limited, unspecified amount of time.
The $100 bonus of the Capital One's student cards is great, but it can be beaten by Discover student credit cards that offer the Unlimited Cashback Match.
Both Capital One student credit cards also have access to the recently revamped Capital One Travel portal. SavorOne Student and Quicksilver Student cardmembers can now earn 5% cash back on hotels and rental cars booked through Capital One Travel (terms apply). The good old Journey Student Rewards from Capital One credit card also got this benefit.
The Capital One SavorOne Student Cash Rewards Credit Card has another benefit students may like - 8% cash back on Capital One Entertainment purchases and tickets at Vivid Seats. Capital One Entertainment is a ticketing platform that offers exclusive tickets, events and perks, easy booking process, and allows you to redeem rewards.
There are not many student credit cards with welcome bonuses, and for a limited time we have two offers from Capital One. However, the greatest benefit of any student credit card is the ability to build up your credit score.