The content is accurate at the time of publication and is subject to change.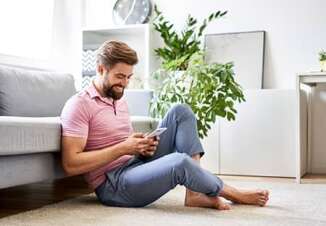 Credit card issuer Capital One will beta test its own buy now, pay later (BNPL) service later this year. The test will include point-of-sales loans for some of the existing customers at a "select set of merchants."
The BNPL service allows customers to pay for their purchases over time through regular installments which are often interest free. Capital One plans to use knowledge from the test to understand the service better and how it can be attractive to clients and merchants.
Capital one already offered buy now, pay later options to its credit card users. But the company banned the service in late 2020 due to risks related to these types of services. However, a recent surge in popularity for BNPL products among the customers and the readiness of merchants to subsidize interest costs made them change their mind. But this time, Capital One's BNPL service won't be connected with the company's credit cards.
Affirm, Afterpay, Klarnas, Splitit, and some other popular provides of BNPL services have seen a rise in volumes that was partly driven by the pandemic during which consumers preferred shopping online. All these companies already offer merchants easy ways to offer cheap financing for purchases. So Capital One won't be the only player on the BNPL field and will face tough competition for consumer loans.