The content is accurate at the time of publication and is subject to change.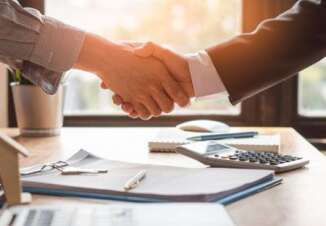 United Airlines, Chase Card Services, and Visa has decided to continue their more than 30-year relationship.
Fans of United MileagePlus may rejoice at the news that three big companies, Chase, United, and Visa, announced an extension of their agreement on the United MileagePlus credit card program into 2029.
"We're pleased to extend our decades-long relationship with United and Visa in order to deliver even more value to our joint cardmembers," Ed Olebe, president of Chase Co-Brand Cards, said in a press release.
"This extension strengthens ties with our partners at Chase and Visa and is expected to drive growth across our industry-leading credit card portfolio, enhance our cardholders travel experience and provide more opportunities to easily earn and redeem miles to travel United's industry leading route network," said Luc Bondar, United's vice president of Loyalty.
The United MileagePlus credit card portfolio currently includes five branded credit cards: United Explorer Card, United Club Card, United TravelBank Card, United Club Business Card, and the new United Business Card. Consumers traveling with eligible MileagePlus credit cards have access to various perks as free checked bags, priority boarding, and increased mileage earn on everyday spending.
United also continues to invest in the MileagePlus program to make it the top loyalty program for its members. Last year the airline announced that MileagePlus miles never expire, and it also announced a partnership with CLEAR and introduced PlusPoints, a new upgrade benefit for Premier members.