The content is accurate at the time of publication and is subject to change.
This content is not provided by Citi. Any opinions, analyses, reviews or recommendations expressed here are those of the author's alone, and have not been reviewed, approved or otherwise endorsed by the Citi.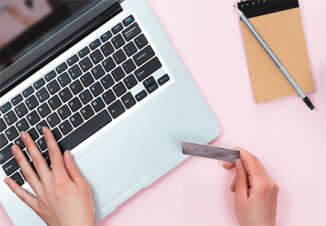 Citi, a Credit-Land.com advertising partner, had already been a part of the Amazon's Shop with Points program when they announced a new offer in August 2020. Now eligible Citi credit card members are not only able to use rewards points to make purchases at Amazon.com but can also use Citi Flex Pay.
Citi Flex Pay on Amazon allows existing cardmembers with an eligible Citi credit card to pay off large purchases with fixed monthly payments. This payment option does not require any application or credit inquiry, nor does it have origination fees. You simply select your eligible Citi credit card as your payment method and choose your monthly payment option at checkout.
Citi Flex Pay on Amazon allows you to split your purchase into equal monthly payments over a period of time ranging from three to 48 monthly payments, depending on your purchase size. Note that the full amount will be deducted from your available credit, but you will have to pay only a monthly due payment at the end of each billing cycle. The Citi Flex Pay interest rate will be lower than your card's standard purchase APR, and you will see all the details in your monthly card statements.
If your eligible Citi credit card has a rewards program, all your purchases included in Citi Flex Pay will continue earning rewards. But note that not all purchases are eligible for Citi Flex Pay on Amazon. For example, whole foods, Amazon Fresh, Amazon Prime Now, 1-Click Purchases, and Subscribe & Save are not eligible for equal monthly payments.