The content is accurate at the time of publication and is subject to change.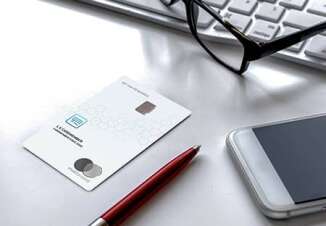 Goldman Sachs Bank USA is launching their second co-branded credit card - My GM Rewards Card™. The bank will be issuing three General Motors co-branded credit cards: My GM Rewards Card™, GM Business Card™, and GM Extended Family Card™.
Goldman Sachs is a newcomer to the credit card space. Their first credit card was Apple Card which was launched in cooperation with Apple in 2019. Now, they have a new win and will replace Capital One, who has issued co-branded cards for GM since 2012.
The new Goldman Sachs My GM Rewards Card will have a new look and rewards program as GM is revamping its loyalty program as well. The program will have three membership tiers - Silver, Gold and Platinum. Each tier unlocks a set of exclusive benefits. My GM Rewards cardmembers will get Gold Tier status automatically, and that means unlimited earning and redemption power.
Here's My GM Rewards Card at a glance:
- Get 10,000 bonus points when you spend $1,000 in your first 3 months
- Earn 7 points for every $1 spent at GM
- Earn 4 points for every $1 spent everywhere else
- No annual fee. No cap on rewards earned. Points don't expire
- Access to Mastercard World Elite® benefits
- Special offers for cardmembers
- Automatic Gold Tier.
My GM Rewards cardmembers will be able to redeem an unlimited number of points toward an eligible, new GM vehicle purchase or lease. Also, they can redeem points toward paid GM Certified Service, GM Genuine Parts, ACDelco Parts, and more. Plus, Gold and Platinum cardmembers can redeem up to $250 per year on gift cards from eligible merchants, stores, restaurants, and more.
Active cardmembers will get upgraded to the new My GM Rewards Card automatically. Marcus by Goldman Sachs will begin servicing GM credit card accounts on February 22. That means, cardmembers should receive their new card somewhere between the end of February and early April. Until then, they can use their old GM card.