The content is accurate at the time of publication and is subject to change.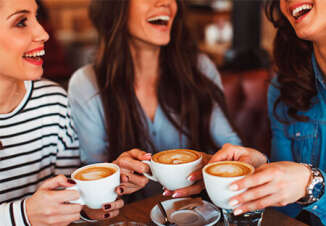 The week of September 28 is the most rewarding week of the year for Starbucks Rewards members. Games, exclusive offers, more ways to earn Stars towards free beverages and food are now available through the Starbucks app.
Beginning this Monday, September 28, Starbucks Rewards members can play Starland, a game that gives a chance to win more than 2.5 million prizes like free coffee for a year, coffee and breakfast for 6 months, triple Stars for a year, 15,000 stars, or $500 Starbucks card.
Also, there are more than 2.4 million instant prizes like a $10 Starbucks card, 50% off a seasonal beverage or espresso, one free brewed coffee or espresso beverage, one free croissant, cookie or loaf, triple Stars for a month, 25 stars for every mobile order and pay purchase for a month, 150 Stars, 50 Stars, 25 Stars, or 10 Stars.
Starbucks also prepared a gift for Tuesday, September 29, a National Coffee Day. On that day, Starbucks members can get a National Coffee Day gift by ordering a grande or larger handcrafted beverage (hot brewed coffee, tea and Starbucks Reserve beverages are not eligible) using the order ahead and pay feature in the Starbucks app. Then, a free drink will be loaded to their account for use on their next visit.
And on Thursday, October 1, Starbucks Rewards members can earn triple Stars on eligible orders. Most purchases are eligible, but stars won't be given for purchases of alcohol, Starbucks Cards or Starbucks reloads.
Whether you drop by for a morning coffee or just occasionally treat yourself to a Starbucks drink, Star Days might become slightly more beneficial. And you don't have to have the Starbucks Rewards Visa card. You can have any dining credit card or simply a cashback card to earn even more rewards.