The content is accurate at the time of publication and is subject to change.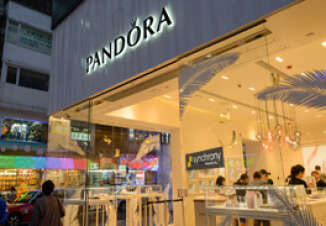 Jewelry is always in style, and to keep that theme going Synchrony Financial and Pandora Jewelry have announced a multi-year extension of their consumer financing program.
Pandora Jewelry, a designer and manufacturer of hand-finished and contemporary jewelry, first partnered up with Synchrony Financial back in 2011 to create the Pandora Preferred card program.
"We're pleased to continue offering payment options to consumers who want to celebrate the individuality of women through Pandora jewelry purchases," said Glenn Marino, executive vice president and CEO, Payment Solutions, Synchrony Financial. "The availability of financing is an important factor in these decisions."
Special Financing makes everything sparkle
The special financing options created by this partnership are available in a variety of Pandora stores - and can only be used for purchases made from the Pandora line, on everything from rings, charms and earrings, to necklaces and bracelets.
This kind of financing is something that consumers look for, according to a study conducted by Synchrony Financial in 2015. In the Major Purchase Consumer Study they discovered that 69% of Synchrony cardholders surveyed indicated that they always look for special or promotional financing when making a big ticket purchase, even if that purchase is for jewelry rather than a refrigerator or a hot tub. While 81% said that this kind of financing makes these big purchases seem to be more affordable than they normally would be.
More from Synchrony Financial
This spring Synchrony Financial also extended its relationship with La-Z-Boy, signing a multi-year deal extension for their private label credit card, so people could use the card to bring home recliners and other kinds of furniture from the showroom.
Synchrony Financier's Fourth Annual Major Purchase Consumer Study was conducted by a third-party research firm. They looked at the experience of shoppers looking to make a purchase that would cost them $500 or more.
Synchrony Financial was founded in 1932, and these days they specialize in providing a wide range of credit card products and services to retailers on a national and regional level, as well as local merchants, manufacturers, buying groups, industry associations and healthcare service providers.