The content is accurate at the time of publication and is subject to change.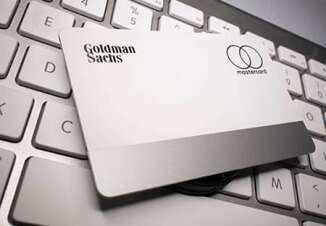 Apple Card was launched in 2019 and was the first credit card designed for iPhone. Today the issuer of the Apple Card - Goldman Sachs, is the highest-ranking midsize issuer.
The recent 2021 U.S. Credit Card Satisfaction Study conducted by J.D. Power showed that Godman Sachs, which appeared first time in the study, ranks highest among the midsize credit card segment. It scored 864 points, which is 47 points higher than the issuer in the second place - BB&T. Goldman Sachs performed best in the segment's surveyed categories, including communication, credit card terms, interaction, benefits and services, rewards, and key moments.
"We designed Apple Card to help our customers lead healthier financial lives, so it's incredibly meaningful to see that our customers are valuing this. Being recognized as the leader in this category this year is an honor, and we look forward to continuing to deliver this product, service, and support with our award-winning issuer as Apple Card expands to more and more customers across the US," said Jennifer Bailey, Apple's vice president of Apple Pay.
"Creating this experience with Apple has been incredibly rewarding, and we are committed to continuing to deliver best-in-class service to our customers. It takes a village, and I am grateful to my colleagues at Goldman Sachs, the teams at Apple, and all of our partners who have helped us be No. 1 in customer satisfaction in the US credit card industry," said Harit Talwar, Goldman Sachs's chairman of Consumer Business.
Apple Card is a no-fee credit card with Daily Cash rewards and seamless money management features. Earlier this year, Apple expanded Apple Card benefits even more by adding Apple Card Family feature.
The Goldman Sachs Group, Inc. is a leading global financial institution that provides a broad range of financial services.