The content is accurate at the time of publication and is subject to change.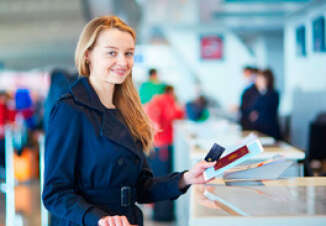 Have you ever fantasized about quickly and easily booking a flight with your phone with a tap or two? If you have, then you will be pleased to know that fantasy is now a reality with Visa Checkout inking a deal with major players in the travel industry so that users can now quickly checkout when booking travel. Their new partners include airlines like Emirates and Alaska Airlines, along with Wyndam Hotel Group.
For Visa these new partnerships represent expanding their reach and their customers when it comes to using Visa card in the digital arena. "Visa Checkout is how we've re-engineered the card that people already know and love to work as well online and on mobile devices as it does today in physical stores," said Sam Shrauger, senior vice president, Digital Solutions, Visa Inc. "Visa Checkout is the cornerstone of our digital product suite and is complemented by an array of innovative solutions we have built for today's merchants that are targeting the connected consumer."
Along with the announcement of the new travel partners, Visa Checkout has also brought on two additional popular retailers too - Chick-fil-A and Cole Haan.
No more abandoned carts please
Retailers often wrangle with customers who abandon their cards and never make it to checkout when shopping online. Why? Because checking out on mobile devices can be challenging. Visa especially designed Visa Checkout to make shopping online, whether using with a computer or a mobile device, easier by letting people make a payment with a few taps or clicks.
They indicate that in a new study Visa Checkout was found to have a 51% higher conversion rate with people who use this digital payment service when compared to traditional checkouts at the retailer.
Moving into the financial arena
Visa Checkout is also looking to expand their reach with financial institutions. With Bank of America coming on board with a recent announcement that eligible Visa cards have been pre-loaded into Visa Checkout via their online banking site, so cardholders can enroll in the program more easily. This partnership has resulted in thousands of new customers using Visa Checkout.
Visa Checkout is one of the fastest growing products in the company's consumer portfolio, with over hundreds of thousands of retailers and merchants, over 675 financial institution partners and 12 million consumer accounts. Right now it is available in 16 countries, with five more countries signing on, including India, all of which will be up and running by the end of 2016.