The content is accurate at the time of publication and is subject to change.
This content is not provided by Citi. Any opinions, analyses, reviews or recommendations expressed here are those of the author's alone, and have not been reviewed, approved or otherwise endorsed by the Citi.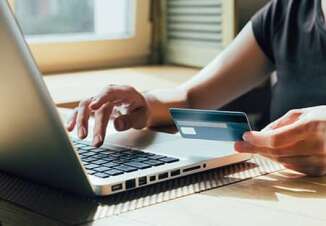 Buy now pay later (BNPL) options have been growing in popularity thanks to such services as Afterpay, Affirm, and Klarna. These services allow consumers to split their purchases into installments for several months. That means consumers can afford more without overspending their budget.
Credit card companies do not want to fall behind the trend and start offering their own BNPL options. If you are hesitant about using a new BNPL provider, you might want to see if your credit card has a BNPL option. For example, Amex, Citi, and Chase provide such options to eligible cardmembers, and Apple Card cardmembers can opt for monthly installments when shopping at Apple Store (offline or online).
Here's a quick review of BNPL plans from each issuer:
- American Express Pay It Plan It®: The Plan It option allows you to choose up to 10 qualifying credit card purchases of $100 or more to break up into monthly payments. There is a fixed monthly fee but no APR. Plan It payment plans range from three months to 24 months. As a cardholder of a rewards credit card, you will continue earning rewards on your Plan It purchases.
Pay It option is for qualifying purchases under $100. It allows you to pay off individual purchases throughout the month. Plus, you still earn rewards on your Amex card.
- May Chase Plan®: The option is available on most Chase cards and allows consumers to split select purchases of $100 or more into equal monthly payments. There is no interest, just a fixed monthly fee. Plan durations range from 3-18 months, based on the purchase amount, your creditworthiness, and your account history. My Chase Plan can be used on up to ten purchases at a time and you will be able to choose from one to three duration options.
- Apple Card Monthly Installments: this option is available only when you shop at an Apple Store, on apple.com, or on the Apple Store app. When you make your purchase, you can choose Apple Card Monthly Installments as your payment option. You will be shown how much you will have to pay each month and the duration of the plan. The time frame can be as long as 24 months with no interest.
The benefit of using BNPL options is that you'll know upfront how much you will pay each month. However, if you want to avoid paying interest or have a longer repayment period on your purchases, you might want to consider 0% intro APR credit cards.