Best way to pay for Medical Procedures is a 0% Credit Card
Apply for a credit card from our partners to cover health care related expenses!
0% intro APR
No Annual fee
Use Anywhere
Compare credit
offers from popular
banks with
CareCredit terms:
0% INTRO APR (15 MONTHS)
$0
14.99% - 25.99%
Variable APR
0% INTRO APR (15 MONTHS)
$0
14.99% - 25.99%
Variable APR
0% (15 MONTHS)
$0
16.49% - 26.49%
(Variable)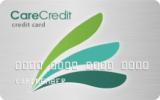 Depends on provider
$0 $comm_9 = "yes"; ?>
CareCredit cards are accepted
only at enrolled providers.
CareCredit cards are accepted
only at enrolled providers.
26.99%
SORRY! We DON'T OFFER CareCredit card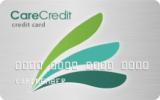 Can be used only at enrolled providers
Differed interest rate
High APR
We Have Better Options!
SEE BEST 0% INTRO APR CREDIT CARDS
FAQs about Credit Cards & Healthcare
Do I have to use credit cards at a specific doctor?
General credit cards can be used everywhere they are accepted. Another situation with the medical credit cards, like Synchrony Care Credit - these cards can be used for medical procedures and for doctor visits at particular medical institutions and providers.
Can I pay for any medical procedure with a credit card?
You can pay for anything with your credit card if it is a general credit card and is accepted by your doctor, merchant or a retailer. A medical credit card can be used to pay medical procedures, like surgeries or dental procedures, and it is accepted at particular doctors and providers.
Do I get rewards?
Medical credit cards like Synchrony Bank Care Credit do not usually offer rewards programs. They are created to help you to finance your medical procedures. A regular credit card with a reward program will allow you to earn rewards on every dollar you spend. However, there are exceptions. For example, such transactions like cash advances and balance transfers do not earn rewards.
What will happen after the 0% introductory period of a credit card ends?
Once the 0% intro APR is over, the ongoing APR will apply. You may want to pay off the entire cost of the procedure before the introductory period ends. If you use a medical credit card, it may have a retroactive interest, which means you will pay interest back to the first day of the transaction in case you are unable to pay off the card balance.
What are my options if I am unable to pay off the balance during introductory period?
If you see that you won't be able to pay off the card balance in full by the end of the zero introductory period and want to prolong your 0% APR for another year or two, we would suggest you to do a simple
balance transfer
by applying for another credit card offer with a 0% introductory rate.
Do I need to pay an annual fee?
Many 0% APR offers that are offered by major banks, do not charge an annual fee. Some cards come with a waived for the first year annual fee. Medical credit cards may have an annual fee. So, make sure to check the terms and conditions of the card you are applying.
Using Credit Cards to Pay for Medical Expenses
Medical procedures are not cheap nowadays and a medical loan with a flexible plan is like a light at the end of the tunnel. Apart from personal loans, surgery loans and dental credit cards, one of the most convenient ways to pay for medical expenses is to use an interest free credit card. Choose a credit card that comes with no annual fee, rewards program and with 0% intro APR. Such card can help you to cover health care related expenses and can score free flights and cash back. People with bad credit may also find a suitable credit card to pay for medical treatment.
Dentistry
Dental financing is always to the point as dental services are not cheap nowadays. And to find a good dental credit card may become a real challenge. However, a regular credit card with a low or zero introductory rate may become one of the ways out.
Vision correction
Now you can freely say: "I can see everything!" Medical loans make everything possible. If you've always dreamt about perfect vision but haven't had funds to correct it, a credit card with 0% intro APR may help your dream come true.
Plastic surgery
Plastic surgery can totally change your life, but it requires big money. Not everyone can pay cash for the medical procedure they need. And here you can find low interest credit cards that you can use to pay for health care and for anything else.
Other medical procedures
Medical treatment may cost you a fortune and can eat your budget completely throwing you into the depth of the debt. But today you can find a medical loan or a medical credit card with low interest that can help you stay aloft.
See more credit cards for any needs